About the Teacher
Mahãsi Vipassana
Martin Pack was born and raised in Hertfordshire UK.
From a young age he was interested in religion and always wanted to know more about what people believed in and why.
At the age of fifteen, Martin began his meditation practice without any formal guidance. Two years later, he met an Indian teacher, who provided him with some meditation instructions. Throughout his journey, Martin has taken these teachings and use them in his daily meditative practice.
It was not until he completed his first Vipassana Course in Thailand, that he began to really understand the true meaning of meditation and the impact and value it had on his life. This course was taken in the Northern Thai Temple of Wat Phradhatu Sri Chomtong (where the venerable Abbott Ajahn Tong Sirimangalo resided).
After his first Vipassana, Martin returned many times to the Northern Thai Temple. He participated in many more retreats. Eventually, he spent longer times at the temple. And he helped assist the head teacher of the international department. He also spent many months helping to organise and assist retreats in Israel.
Eventually, in 2008 his teacher Kun Thanat asked him to teach basic instructions of Vipassana. And organise some courses in the Northern Thai Village of Pai. This experience was so positive, he was asked to stay and continue teaching Vipassana. By the beginning of 2009, Martin did get permission from his teachers to teach full Vipassana courses in Pai.
Martin is very grateful for his teachers who have guided and trusted him over all these years.
Since then Martin has taught courses in Italy, United Kingdom, France, Austria, Canada, Israel and Greece.
He continues to be impressed by the value and transformational effects Vipassana has, not only on his life, but also the lives of other practitioners. Many of them return to Martin's retreats and he can see clear changes of how they were before and how they are now. The way they overcome life's difficulties is truly inspiring! Hence the question arises, who is teaching whom? It gives Martin many new insights and keeps motivating him to continue with his own practice and his teaching.
"Let none find fault with others;
but let one see one's own acts, done and undone."
Gautama Buddha
Testimonials
What people say about the retreats & Martin
If you are doing a Vipassana retreat you're involved in a process that can get extremely challenging at times. Martin inspired trust and gave me the confidence I needed to keep going. The insight that Vipassana has given me has been enormously valuable in my daily life. This was my second retreat with Martin and I will be back for more.
Martin helped to me to step up on my new journey towards happiness and freedom. Seems like it is working from the very first second. I do continue my practice at home, willingly. Actually I have never felt better, enjoying every moment with tremendous amount of energy and most importantly, I am ready for whatever the next moment can bring to me. Or not. I know, that such journey is not easy. Facing fears and discovering new things is always hard. We know this fact deeply underneath from our real life. Meditation is a whole new experience. Our rational world minds are not used to this kind of "fitness" and It can hurt sometimes. We need a trainer to set us right. Martin is very good trainer.
Doing Satipathana Vipassana with Martin gave me the life-changing impulses I have been longing for. An amazing and profound experience that is part of my life now.
Ich habe verschiedene formen von Vipassana ausprobiert und finde, Martin ist ein wunderbarer Vipassana-lehrer. Er unterrichtet Vipassana nach der traditition von Ajahn Tong Sirimangalo: eine abwechslungsreiche art von achtsamem sitzen und gehen. Neben dem ausgewogenen meditativen üben im sitzen und gehen finden täglich gespräche mit Martin statt. Diese persönlichen gespräche ohne religiöses oder esoterisches drum&dran haben mir sehr geholfen, einen unkompizierten zugang zum achtsamen umgang mit mir und meiner Umwelt zu finden. Ich möchte mich bei ihm für seine efiziente, einfache und humorvolle art des unterrichtens bedanken.
In all the Vipassana insight meditation retreats Martin guided me with great love and clarity through the labyrinth of the arising subconscious dramas. I see Martin Pack as a real friend who teaches with natural authority based on the dedication to the practice of Vipassana – free from any guru attitude – full of clarity, humour, lightness and compassion. I am very grateful for his competent guidance through the process of facing myself on ever deeper and deeper levels of the subconscious. A retreat with Martin is an eye-opener
My Vipassana retreat with Martin in Austria was not my first but I came away wishing that it had been! Martin has a the gift for making everyone feel welcome. He took a genuine interest in how each person was getting along with the practice and would give individual guidance – it wasn't like everyone had to follow exactly the schedule. It was clear that Martin felt a deep sense of gratitude toward his teachers and was fully committed to the buddhist tradition but he was able to share this in a way that was easily appreciated by people coming from various different backgrounds. His guidance on the practice of Vipassana is the clearest I have had.
Martin has this intuitive ability, to know where you are on your path and to guide and support you in a gentle and heart-touching way. That is why the daily reports with him have been of such great value to me and my practice. If you are looking for a vipassana teacher who truly cares about you and your personal progress, then Martin is the one I would recommend to you. To me he is a wonderful example on how to transfer ancient Buddhist teachings into the needs of our modern society and to integrate it in our daily lives.
When the Covid lockdown began, I received a message from Martin proposing the possibility of practicing Vipassana together with others on Zoom. I realised I had gained a friend, a new virtual sangha. I re-found a teacher I had not seen for 4 years. Martin's guidance proved to be key in providing a structure to the day in what could have been a potentially very challenging aimless time of lockdown. I personally have appreciated Martin's time, energy and commitment to this practice that has allowed others to rediscover their inner light in a time of crisis. Thank you Martin. In Sangha..
For me; Vipassana is a rollercoaster like life itself. And your life lessons come more to the surface, because there is little or no escape. And yet it is gentle. It didn't serve me anything I wasn't ready for. I started 5 years ago in a unknowing state. Because of the Mindful meditation I am getting stronger, stable and more aware. I learned so much about myself and there is more room for self love now. And the best part is; I walked this journey myself. But I couldn't have done it without the guidance of Martin. He teaches with wisdom, compassion and knowledge about Vipassana. His sense of humor is a blessing and many times a turning point in the process.
Martin is an infinitely humane teacher, guide, and counsellor. The practice of Vipassana is exacting and challenging – but with Martin's patient guidance, you'll find it can be done.
"Martin is a great Vipassana teacher, very dedicated and comitted to his students. With his wisdom and compassion he helped me through a very hard time – thank you very much, Martin!"

"Martin ist ein toller Vipassana-Lehrer, dem man seine langjährige Erfahrung anmerkt. Er versteht es, die Vipassana-Tradition auch für Menschen aus dem Westen gut zugänglich und mit Augenmaß zu vermitteln. Ich habe mich bei ihm jederzeit gut aufgehoben gefühlt."
Vipassana is a word often used, but seldom understood. If you really want to understand Vipassana and to learn an authentic meditation practice, then I know of no better teacher than Martin. I have known many teachers, but Martin is on another level. Vipassana meditation is challenging and requires personal commitment, but so rewarding. Martin is a dedicated teacher with an ability to understand the needs of each individual and the compassion to guide them gently in the right direction from wherever they are at that moment. He does so lightly and effectively, and with good humour and infinite patience. Only you can walk the path, but with Martin as your guide and you can be reassured that you are actually on the right path.
I want to thank Martin from the depth of my heart for all the encouragement and trust that he has given me.
Martin helped me through many tough times during Vipassana.
He always has an open ear no matter what silly thing I bothered him with. With his help and guidance some of the deepest realizations in my life came to me which have helped me to this day.
I remember the 1st practice in the retreat; being confused and thinking what am I doing here? But after the 2 weeks I felt revived and more free than I had been for a while. And that wasn't the main thing. I felt in Martin I had met someone that has a presence and calm and stillness that gets me.
Martin knows when to push and when to be patient in the one to one reports, which I greatly appreciate.
I can't put into words what Vipassana has done for me in such a short time.
I feel so lucky and blessed that I met Martin! My life, how I see it has changed and became so much easier.
I became more confident, learned how to accept myself and found so many answers!
Vipassana does magic and I feel a need to continue practising.
I want to thank Martin for his teaching and for his trust in me.
Thank you for being near when needed and for always finding right words to support.
Meeting Martin has been one of the most profound experiences of my life and I am forever grateful for his teachings and the space he held for me. I want to thank Martin for all that he does and being such a grounding force. Martin is a beautiful glowing light in this world.
I have learnt so much from Martin; from his humbleness, his big heart, his teachings, his giving, his care, his playfulness and seriousness… I found in him a teacher, a great support, guidance, easiness, inspiration, insights and so much more.
The two Vipassana retreats with Martin last year made a big difference for me. It's been the most effective thing in terms of bettering the relationship with myself in decades.
22
Years
Vippasana
Experience
14
Years
Teaching
Experience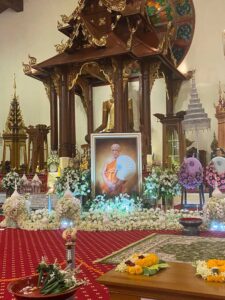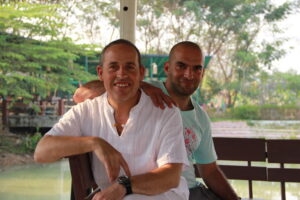 Contact Form
If you want to contact us.
Or if you have a question.
Please fill this form and we will get back to you!